About VRPR
Northern Nevada's Private Web Design, Video Production and Data Analysis Professionals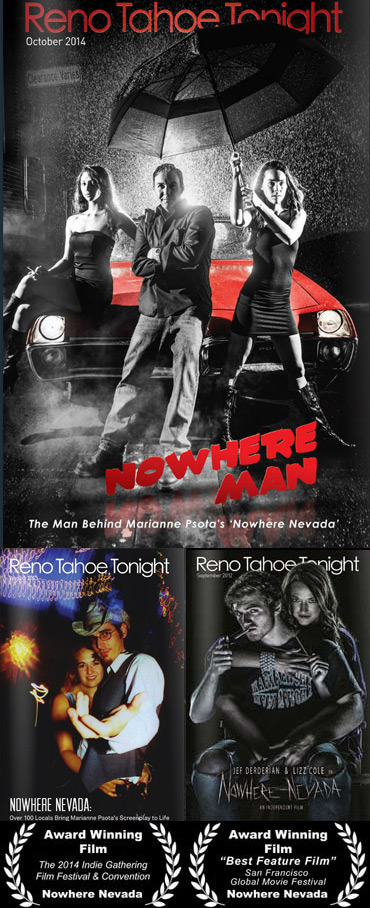 VRPR is a niche electronic publicity and exposure company owned and operated by Brian L. Sutherland, based out of Reno, Nevada. VRPR has been providing high-level Public Relations & Marketing strategies to a variety of customers since 1996. After graduating from the University of Reno, Nevada and doing some post-graduate work at Marquette University, VRPR has been operating on a 15+ year international basis, developing coordinated electronic marketing and publicity campaigns for a variety of clients.
Current and previous clients include Van Gogh Vodka, PETA, Cardiology Agencies, Hospitals, Fox Radio, several California Universities, a well-known pharmaceutical company, Northern Nevada/California Law Enforcement and most notably, the State of the World Forum, a community outreach program in conjunction with SOWF President Jim Garrison, Al Gore, Jane Goodall and Mikhail Gorbachev. Brian primarily runs VRPR.com, an electronic marketing/PR agency more commonly known as Virtual Reality Public Relations.
Brian is most recently known as the Executive Producer of the Multiple Award-Winning Indie Film "Nowhere Nevada," a feature length movie bought by New Jersey Distributor Wild Eye Releasing. This unflinching expose of the underground music/drug scene in Northern Nevada is a gritty, dreamscape laden examination of the frailty of human existence, the happenstance of inherited bedfellows, and last ditch efforts of self-discovery and validation.
Intertwined with 20+ original Northern Nevada musical tracks, this film is built on underground music. These hand-picked songs over the last decade are strikingly regionally representative, highlighting the incredible and largely unseen musical, artistic and community talent found across Northern Nevada.
To date, the movie has won two awards, Best Feature Film from the San Francisco Global Film Festival, and second place for Best Crime Drama from the Indie International Film Festival of Hudson, Ohio.
775-223-9905 (cell/text) 
775-384-9180 (office) 
brian@vrpr.com (email)