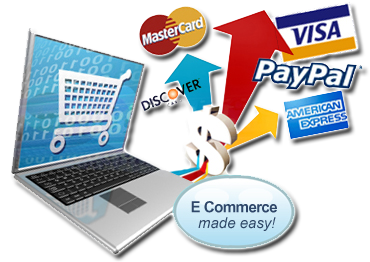 FOCUS ON THE CREATION PROCESS

Does your web effort dictate more than a typical informational website? Would you like to sell your company's products online? Would you like to expand your reach domestically or internationally, especially on your own terms? Well look no further.
VRPR programs and maintains custom, live storefronts for many customers. From classroom registrations, vitamins, police safety equipment, health goods, tasers, sports products and many more, we can build you an electronic storefront that fits YOUR needs. We feature completely customizable shopping carts integrated with your website for selling with confidence. Verified security through payment gateway provider, right into your bank account. We will setup everything.